1. Changing colours when using parts
The part is shown in a certain colour depending on its status:
Dark green: Planned and the amount of parts was entirely used
Orange: Planned, but the amount of parts used is different
White: Planned, but not used
Light green: Not planned, but the part was used during the job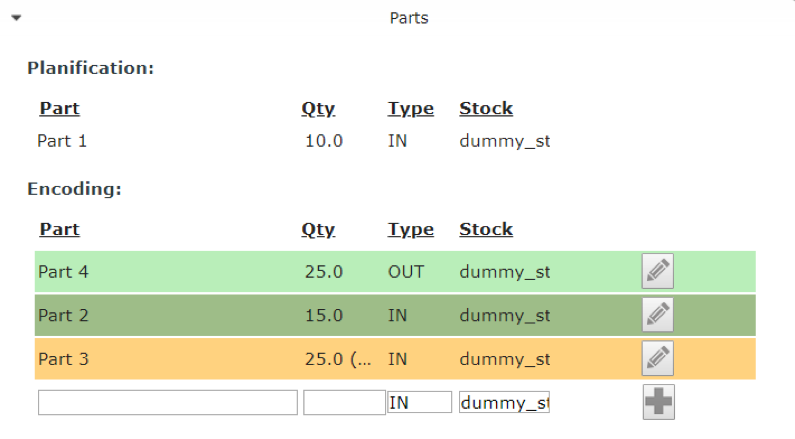 2. Bug fixing
Faster loading time of the "Jobs"-tab
Textfields are adaptable in size
Additional translations on the Webplatform
In case you encounter any problems whilerelogging after deployment. Please remove the cache from the browser, which canbe done through the following procedure:
Windows PC: press "Ctrl+Shift+Backspace"
Mac:

Safari: press "Alt+Command+E"
Chrome: "Command+Shift+Backspace"